photo by striatic
Sometimes I get in a blogging funk and can't come up with anything particularly clever to share. So, I'm handing the blogophone over to you (Get it? A play on microphone…now that's clever).
I'm always looking to add personal finance & money saving blogs to my Google reader.
STOP: You are using a reader & subscribing to your favorite blogs, aren't you? If not, start right now and subscribe to Frugal Living by clicking on the "Subscribe" link on the left sidebar. Need more info? Check out this great post explaining rss subscription options. I promise, it's easy and will save you tons of time!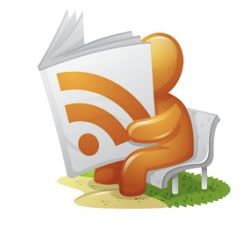 I have about 40 in my reader right now. Here's a sampling of my favorites:

Money Saving Mom (of course)

Moms By Heart–always coming up with such fantastic deals!

Saving 4 My Family–gotta love these girls, how do they have the time to do so much shopping?

Around The Sun–you should really check out the list of free Portland events posted every weekend
Of course, I have a lot more that I really enjoy, but I don't want to steal your thunder! I'd love to know which blogs you check in on every day. Leave a comment with your favs!
This post may contain affiliate links. See the disclosure policy for more information.