A big thanks to everyone who entered our three giveaways over the weekend and an even bigger thanks to the three business who sponsored them!
The winner of the $10 Avon gift certificate:

Aj Schwanz: The roll on paint is a kick in the pants.
The winner of the Crayola Crayon Tower and Lights, Camera, Color! code:

elfhoyer@: My daughter would love this!
The winner of the Moxie Metal Jewelry piece: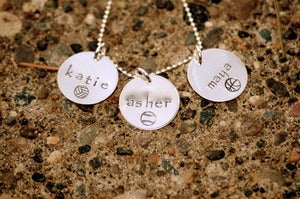 LeighAnn: I love the marathon necklace! I just finished my first one and this would be a great keepsake.
I have emailed all the winners.
This post may contain affiliate links. See the disclosure policy for more information.