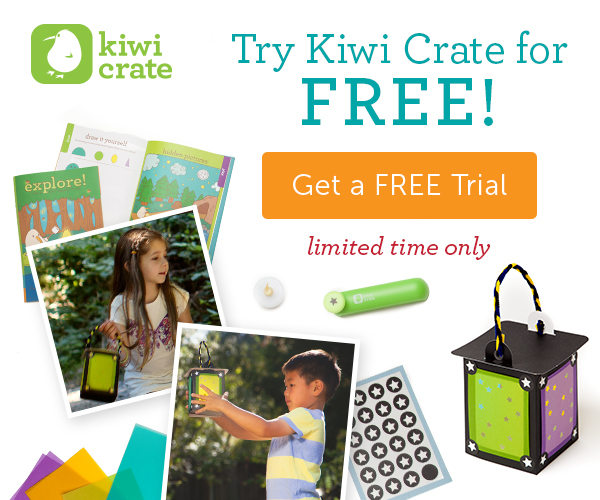 We've talked before about how much we love Kiwi Crates and now you can try it out for less than $4! For a limited time, you can get one craft project from the popular Pom Pom Pets crate for just the price of shipping ($3.95) which allows your child to create three pom pom pets!
Your crate will include:
Three skeins of colorful yarn
Custom pom pom winder
Pipe cleaners
Googly eyes and stickers to decorate your pom pom pets
Certificate of adoption for your pets
16 page explore! magazine filled with puzzles, DIY activities and a bonus finger puppet project
I've always been impressed with the quality of the crafts send in our past Kiwi Crates — they look really cool, have easy-to-follow directions, include all the supplies needed to complete the project (including scissors, glue, markers, etc. if needed), and have an educational element. These kits are ideal for younger elementary-aged (K-2) and older preschoolers. I usually have my 10-year-old read the directions and make sure everyone can do their craft.
Head to Kiwi Crate to order your first project for just $3.95!
Your free trial project will ship within two business days. You will be automatically enrolled in a Kiwi Crate monthly subscription, and may cancel at anytime. You will have 14 days after your trial project ships to cancel your subscription. If you choose to not cancel, you will be charged $19.95 per month and receive 2-3 new projects per month with your Kiwi Crate monthly subscription. You may cancel at any time with no penalty or obligation.

This post may contain affiliate links. See the disclosure policy for more information.