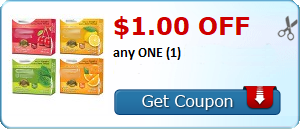 Get a FREE Reese's Peanut Butter cups candy bar from Saving Star today, 9/5, only. I'm not super familiar with Saving Star but I know you have to load this to your store card and purchase the product before September 7, 2014 to get this for free. It's easy to sign up and attach your store card to the account (Fred Meyer, Safeway, QFC and more).
Remember, you can typically print two coupons per computer. Find more printable coupons here.
Looking for a specific coupon? Search the Frugal Living NW Coupon Database!
This post may contain affiliate links. See the disclosure policy for more information.